Agriculture
Specialist agricultural solicitors for business and farming families
Clarke Willmott's top-ranking agricultural solicitors act for individual farmers, rural landowners and agri-food businesses including primary, secondary and retail food producers of all sizes.
Our team of agricultural law specialists provides a full complement of legal services to farming and rural landowning communities in the South West and across England and Wales.
Our expertise in agricultural law
Our highly experienced team of agricultural solicitors can advise on all areas of law including:
Agricultural property
Our agricultural property team regularly advises on all aspects of rural property transactions from support payments and tenancies to rights of way, planning and environmental issues and all other aspects of the sale, purchase and mortgaging of agricultural land and farms.
Find out how our agricultural property solicitors can help.
Agricultural disputes
Our agricultural disputes team regularly advises farmers, farming businesses, landed estates and landowners on dispute resolution across a wide range of contentious issues.
Find out how our agricultural disputes solicitors can help.
Legal services for farming private clients
Our private client solicitors regularly advise farming families, trustees, landed estates and charities on a full range of personal legal matters from wills and trusts to succession planning, wealth preservation, taxation, divorce and family law.
Find out how our private client solicitors can help.
Agricultural business
Our agricultural business solicitors have extensive experience advising farming and food industry clients on all areas of corporate and commercial law including changes triggered by Brexit and farm diversification.
Find out how our corporate and commercial solicitors can help.
Your free agri-business healthcheck
Our legal healthcheck tool is designed to help you ensure your agri-businesses is legally compliant and that your personal affairs are protected. This self-assessment takes a couple of minutes to complete and, upon completion, you will receive a free healthcheck report.
Our presence in the agriculture sector
We are committed to keeping our agricultural clients ahead of the game by hosting specialist seminars and networking events. We also regularly attend regional and national industry conferences where several of our solicitors are recognised speakers.
In association with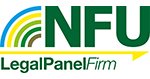 We are the NFU panel firm for the counties of Somerset, Dorset, Gloucestershire and Wiltshire and have strong relationships with other rural and farming focused organisations, including:
Master of Foxhounds Association
Industry recognition for our Agriculture team
"Positive in his approach to things. He looks ahead to the complications and finds a solution." Chambers UK on Rod Lloyd-Jones
"The 'superb' Mark Buckerfield leads the firm's Private Property and Agriculture team. Praising his 'first-class manner,' a source adds: 'Without question, I've never dealt with a better solicitor on a conveyancing transaction'." Chambers UK
"A good communicator." The Legal 500 on Esther Woolford
Contact an agricultural solicitor today
If you would like to find out more about how our team of agricultural law specialists can support you and your business, please call us on 0800 652 8025 or get in touch online.
Our Agriculture team has a strong presence in the South West and advises clients across England and Wales. Clarke Willmott has offices in Taunton, Birmingham, Bristol, Cardiff, London, Manchester and Southampton.