New Birmingham office charity: Autism West Midlands
Staff nominate Autism West Midlands as office charity
Rayner Grice, partner and head of the Birmingham office, said: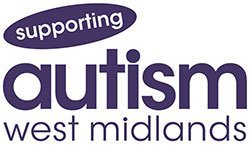 "Corporate Social responsibility is vitally important to us at Clarke Willmott in Birmingham. We have had the good fortune to have worked in partnership with some amazing charities over the years, and we are delighted that going forward our new charity of the year will be Autism West Midlands.
Our ethos is to support charities that operate in the communities around our offices, and our commitment will not be just to raise funds for them, but to be as actively involved as we can in volunteering and supporting the important work they do in enriching the lives of autistic people and those who love and care for them.
Our first event in supporting them will be our annual charity quiz on 2 March 2020, and we look forward to introducing our clients to the charity on that night"
About Autism West Midlands
There are more than half a million autistic people living in the UK, an invisible and misunderstood disability. 60,000 live in the West Midlands.
Autism West Midlands are the leading charity in the area for people on the autism spectrum. They use their expertise to enrich the lives of autistic people and those who love and care for them. Their passionate, expert staff and volunteers work across all age groups and abilities, providing direct support.
They support autistic people to live as independently as possible, in residential care, or in their own or the family home
they provide activities and events and support for families, and an information helpline
they help autistic people to find and keep a job
they offer training for parents of children on the autism spectrum, and the professionals who help them… and much more!
Their vision
A world where autistic people are universally understood and accepted as equal citizens.
Their mission
To provide specialist support.
How can Clarke Willmott help?
Volunteering time and/or expertise, raising awareness and much needed funds.